BOUND Bookbinding Tutorial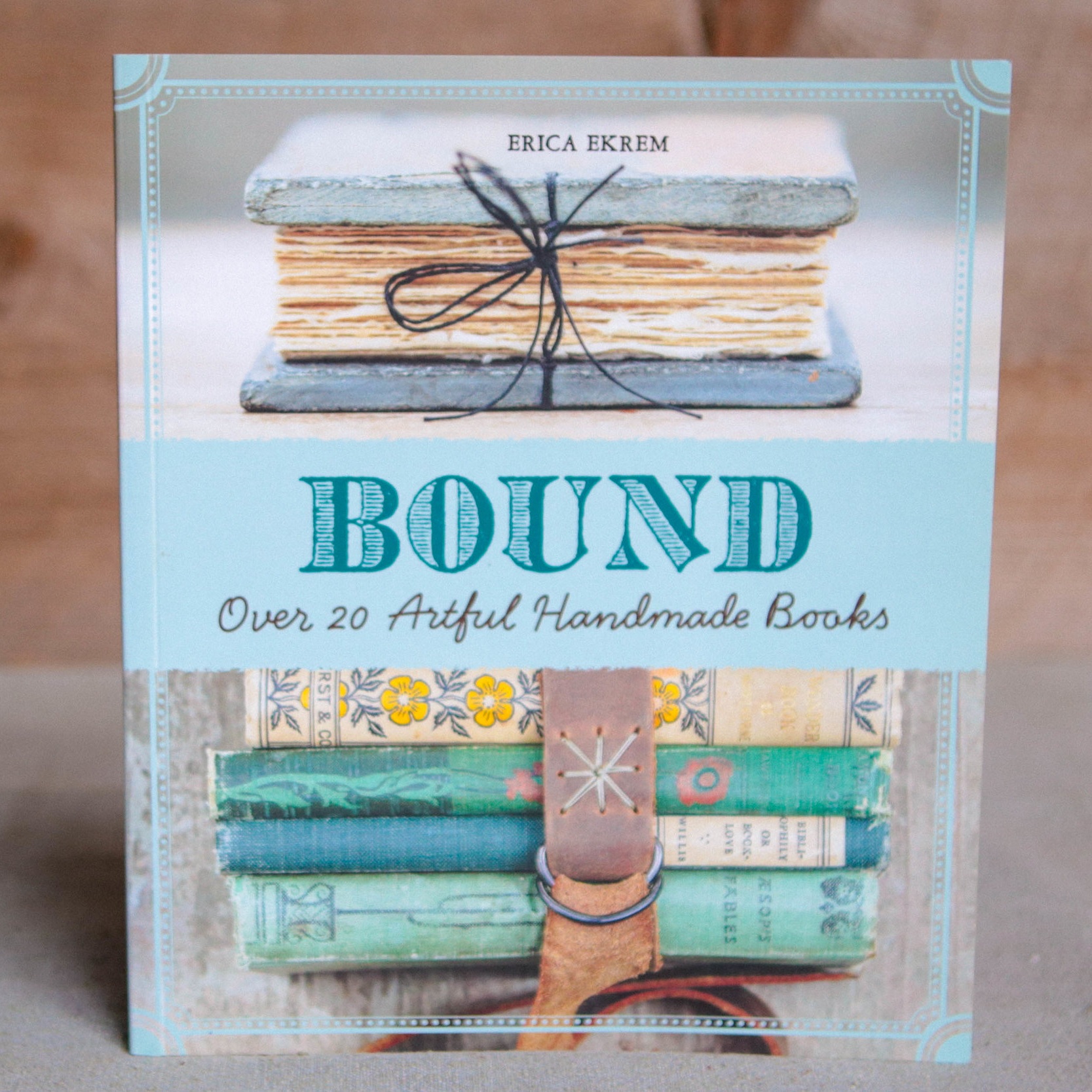 BOUND Bookbinding Tutorial
How beautiful and functional can a book be?

This is the question that moved Erica to write Bound, a collection of over 20 Vintage, Nature, and Leather projects with an elegant and slightly unusual aesthetic. She focuses on simple modifications on basic stitches and new stitching techniques developed to help you creatively use upcycled and found cover materials. She incorporates traditional sewing techniques such as embroidery and integrates wood-burning, beachcombing, and botanical pressing into her process. A section on the basics you'll meed to know is provided as a reference. The extraordinary projects include pages stores in a mason jar, nested within a leaf, and bound between cigar box boards, as well as her iconic ocean-inspired journal bound between shells.

∞ Paperback: 144 pages
∞ Publisher: Lark Crafts; Reprint edition (January 27, 2015)
∞ 8.5 x 0.3 x 10 inches
∞ Mailed out within 1-2 business days of purchase date
∞ Shipping included to US Destinations via USPS Media Mail (3-5 business days with tracking). Ships Internationally via USPS First-Class (10-14 business days, not insured).
+Purchase here to fully support Erica as an author! Or check your local bookstore.
Also available on Amazon or Barnes & Noble.